Keep Your Business Books Easy!
With our cost-effective accounting and bookkeeping services, you won't need to compromise on quality. At Business Books, we will work with you to come up with the best solution for your accounting, payroll and tax needs. In addition to understanding your business and its goals, we offer expert advice and support along the way to get your business to where you wish to be.
Improve team productivity, and build customer loyalty while delivering amazing service.
Faster service from anywhere. Take your service to the next level.
Services On The Go....
Check our mobile app which will give you flexibility of tracking your accounting on demand anywhere, anytime so that you can make informed business decisions.
Track profit and loss statement on the go to find business position
Track Expenses
Track expenses with in a single click so that you can manage them efficiently
Support
Our support team will be delighted to helpif you have any issues.
Track GST Overdue
It is very important to know when you GST is due in order to avoid ATO penalties. Track your GST in simple steps.
Upload Receipts
Save you hassle in keeping hard copies of receipt. Just upload your receipts on the go 
Generate Invoice 
Coming Soon!
We are continuously improving our app. Stay tuned for new functionality to generate invoice is coming soon!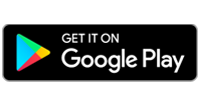 We will provide your financial insight anytime, anywhere so that you can make informed business decisions
Book An Appointment!